This weekend is the 5th Annual Hiawatha Invitational Presented by Pepsi. – Saturday May 28th and Sunday May 29th
Click here to download the application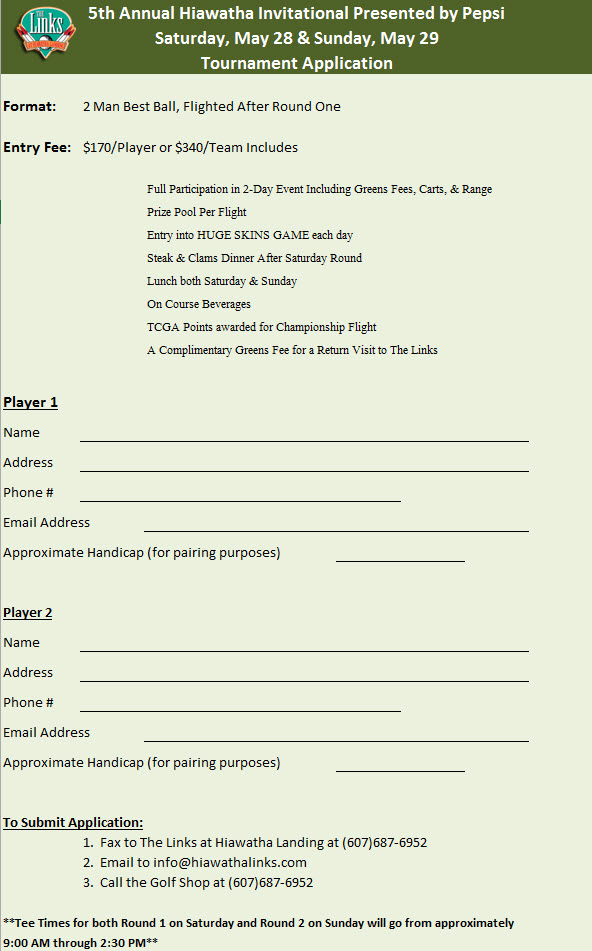 Syracuse Post-Standard Amateur now open to upstate NYS residents
The premier amateur tournament in the Syracuse area is now open to all male amateurs in the Triple Cities region.
Qualifying rounds for the 60th Syracuse Post-Standard Amateur are set for May 24-27 at Liverpool, Rogues Roost, Pompey Club and Soaring Eagles, respectively. The deadlines are one week prior to the qualifier, so Tuesday for the Liverpool qualifier and so on.
Successful qualifiers earn one of 140 berths in the starting field of the 72-hole tournament proper, which begins June 8 at Cazenovia Country Club and continues the next three days at Cortland Country Club, Bellevue Country Club and Tuscarora Golf Club. There is a cut after the first round to the low 64 players and ties and after the Cortland round to the low 32 and ties.
The tournament is administered by the Central New York PGA staff and the host PGA professionals.
To enter, go to 
www.cny.pga.com
  The entry fee is $85, which covers all course fees for as many rounds as you play. The top 32 and ties and all daily medalists will share in a $5,000 amateur merchandise prize purse.